Sports
Daniel Cormier pleads Tony Ferguson to reflect on his loss
Former UFC double champion Daniel Cormier is worried by Tony Ferguson's behavior following his loss, and offered some words of wisdom to him
Tony Ferguson's awkward interview with Daniel Cormier had the entire MMA community talking. While others appreciated Daniel Cormier's professionalism, there was still palpable tension between them as Tony continued to take verbal shots at DC and his teammate Khabib Nurmagomedov.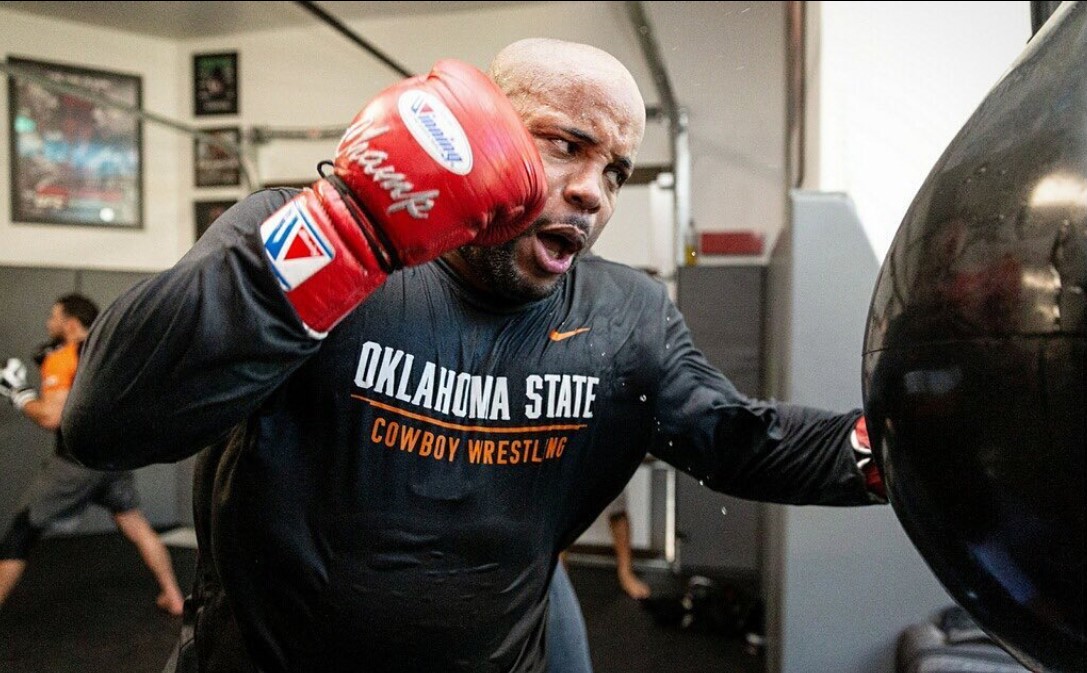 Tony Ferguson's devastating loss had everyone worried for his health. Especially given the fact that Tony hasn't won a single fight or round in his previous four outings. However the 'El Cucuy' has been at his usual conceited best on Twitter.
Former double champion Daniel Cormier was announced to be inducted into the modern wing of Hall of Fame 2023. And while everyone started congratulating the American on his illustrious career, Ferguson poked fun at his 'towel-gate' incident, in the aftermath of Charles Oiveira missing weight at UFC 274.
Tony posted a tweet saying, ' How Not to Make Weight Ladies & Gentlemen. Shoulda Stripped Em' Like They Did @CharlesDoBronxs Shout Out To All Those Doin' It Right & Keepin' The Sport Clean 🧼 – Champ 🎓 -CSO- 🇺🇸🏆🇲🇽 # CuttingWeight Feeling Great 👍 @espnmma'
A visibly perturbed and distressed Daniel Cormier urged that Tony should use this time to reflect on his humbling loss, and said, ' Tony please stop. Go and sit back for a little, tuck your head in a hole somewhere. Regroup man , recover spend some time with your family. Like just please stop! I plead with you. It is not a good look. Like you're making me sad.'
Tony Ferguson blasts Conor McGregor for alleging him of switching management companies
There was once a time when UFC lightweight contenders Tony Ferguson and Conor McGregor were respectful and cordial toward each other. Both fighters were managed by the same management company Paradigm Sports, until Ferguson left the agency and the relationship turned sour.
After seven years of doing business with Paradigm, Tony pulled the plug on their deal when they refused to advocate a fight between the 'El Cucuy' and the 'Notorious'. Tony felt like his growth is being hampered, and was miffed that McGregor was given a shot at Khabib Nurmagomedov before him. He also claimed once that the company owes him about half million dollars.
Following Ferguson's devastating loss at UFC 274, words of encouragement and appreciation started to pout toward him, along with some jeering and jibing. Conor McGregor was among the first to react to the loss in his own deriding manner. The pair have gone back and forth on several occasions in the past, even resorting to distasteful and insulting remarks.
Tony reacted to Conor's accusation on shifting agencies by saying, 'Been away from Twitter for a sec. Came back to see McNuggets is always trying to talk shit about me & my agents. Truth is I have had the same agent since I left Paradigm. Only agency change was the 1 that didn't live up to their Fiduciary Duties. No excuses Just facts- Champ '
More MMA news
Follow our dedicated MMA page for instant MMA news and updates