Sports
Could Georges St-Pierre have beaten Kamaru Usman in his prime?
Georges St-Pierre and Kamaru Usman are both in the conversation about being the greatest welterweight of all time, but how would a fight between the two play out?
Georges St-Pierre is arguably the greatest welterweight fighter of all time, but Kamaru Usman is closing in, and in many people's opinion, he has already surpassed the greatness of GSP. The sheer dominance and aptitude both fighters have shown open up talks of a fantasy fight, however, it is beyond established by now that GSP is way past his prime.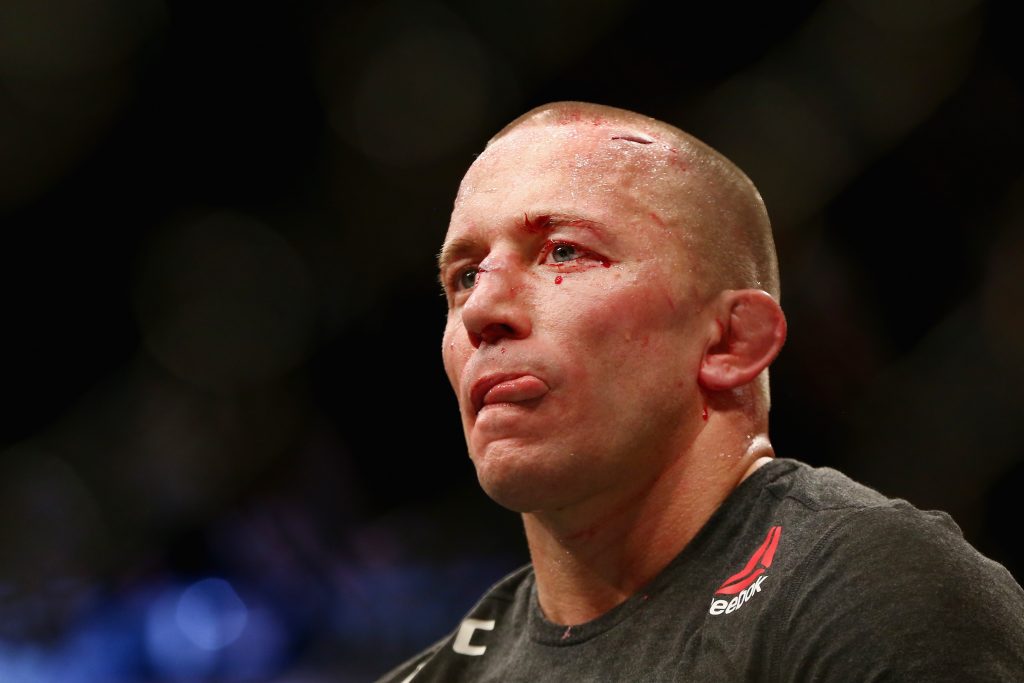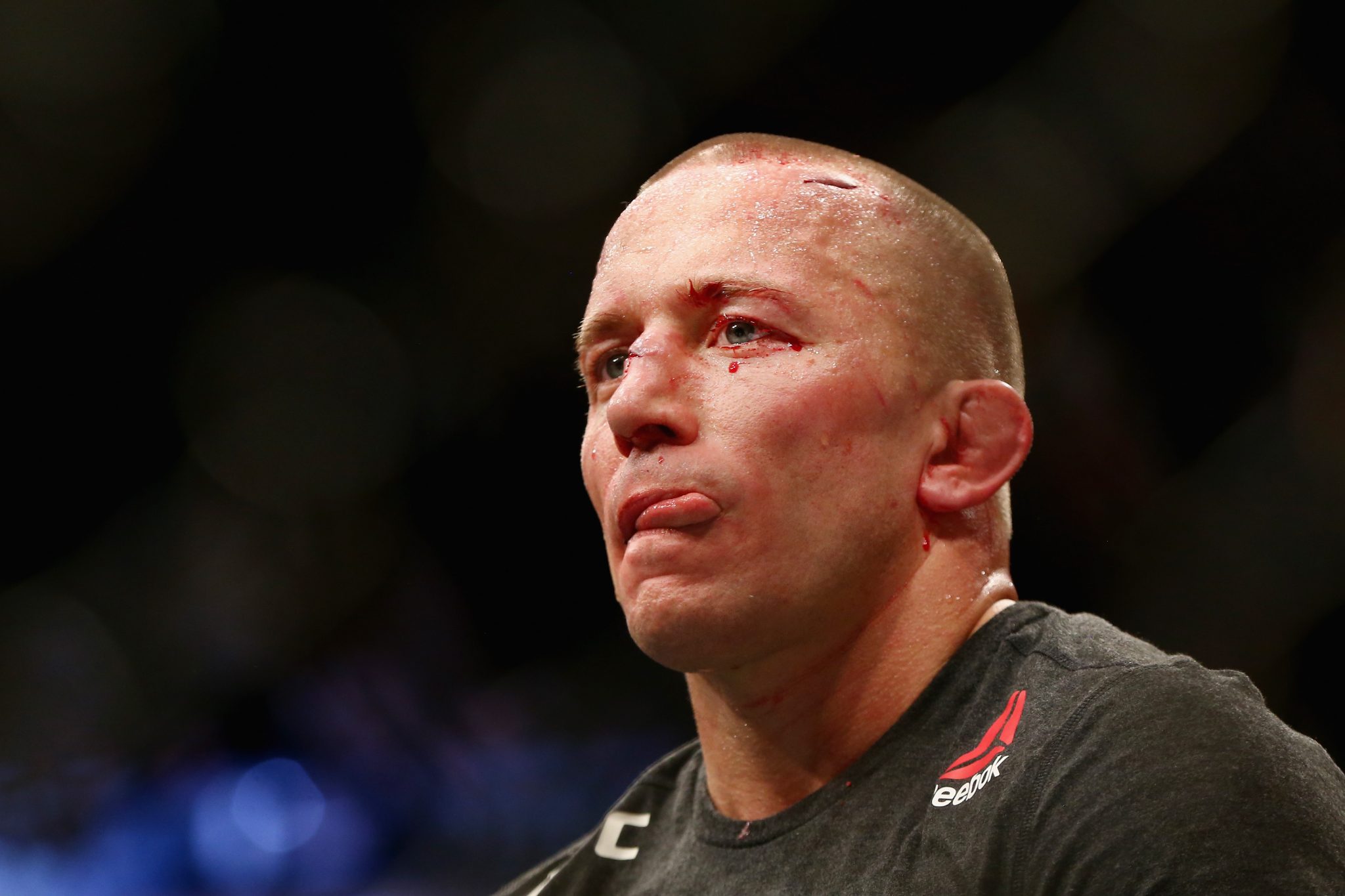 Beyond being one of the most complete fighters, GSP is an incredibly gifted athlete and an even better analyst. His octagon awareness and erudite adaptability with different styles of fighter was second to none. And this made it interesting to listen to GSP talk about how he would've performed in a fight with Kamaru Usman. Speaking with James Lynch he said-
"Usman has a style where he's very good at chain wrestling… He can do it all, he's very well rounded. His main specialty is wrestling, he's very good at putting opponents against the fence and working from there. My style, I was more a guy that moves, hit and run, so to speak. That was my game. So my game would have been to put him down, but with fakes and proactive and reactive takedowns. I would have liked, if I would have fought him, to put him on his back because I've never seen him there. So that would have been my strategy."
"Where someone seems stronger than everybody, that's where you need to attack because sometimes the strength gets transformed into a weak link. Because you never know how he fights on his back. No one has ever exposed him there. So there are guys that are very good wrestlers, but once they're on their back they've never been there so you don't know how they'll react. So because of that, that's what I would have tried to do in a fight."
What are the chances that GSP would have beat Kamaru Usman?
Kamaru Usman has been on a rampant run in the welterweight division. The P4P best fighter has been dismantling every challenge the UFC has presented him with, even beating some of them twice. Usman, and NCAA division two wrestler, utilized his phenomenal wrestling skills to capture the title from Tyron Woodley. Since then, Usman has shown a refined and reformed approach to his striking, working with one of the best striking coaches in Trevor Wittman. In his first battle against rival Colby Covington, Usman showed brilliant resilience and composed striking, eventually winning the bout via TKO. GSP is one of the most grapllers in the game ever, but Usman has already faced better grapplers with staggering credentials in the likes of Gilbert Burns and Demian Maia.
He has an iron-willed mentality and is one of the most physically gifted athletes in the UFC roaster. Take his fight vs Demain Maia for example. The bout was everything we expected between an elite wrestler and jiu-jitsu ace. Maia started as an aggressor trying to take the fight to his preferred terrain, while Usman fended off all his takedown attempts. Throughout the fight, Usman showed impressive takedown defense, and his sprawl game was on point. This allowed the Nigerian to settle into striking exchanges, and he landed strong overhand rights. The immaculate combination of calculated striking, cardio and takedown defense saw him cruise to victory even though it was not the prettiest of wins.
In the Gilbert Burns fight, Usman did not allow Gilbert to initiate any takedown advances, keeping him at bay with strong jabs and fluid movements.
GSP on the other hand thrives on his ability to prepare specifically for different fighters, and his attention to the finest details. Its actually impressive that a shotokan karate fighter who started his career as a striker, figured out that he can put his strength to use by ameliorating his wrestling game, and remodelling his style around it. This made GSP invincible by becoming one of the most complete fighters the game has ever seen.
Take his fight against Nick Diaz for example. GSP figured that it would be foolhardy and reckless to fight one of the best boxers at that time in a boxing range. He kept the fight in a kickboxing range, only closing the distance to shoot power takedowns. In his fight against Bisping, he faced some initial adversity and realized that Bisping was doing some severe damage with his elbows from the guard. GSP set-up a devious trap by loosing his hold on Bisping a little bit, which gave the English-man the confidence to sprawl back on feet. But GSP immediately took his back and sunk in a tight choke to claim the middleweight throne.
So how would the fight between the two end up?  This match-up would be the perfect set-up for a 50/50 scenario in the truest sense. While GSP could've tested Usman's wrestling the best by putting him on his back, Usman would probably be the hardest hitter that GSP has faced till date. GSP has some of the craftiest kicks in the game, something Usman's opponents have been missing. In conclusion, the idea of this matchup favors GSP more than Usman on paper, however, it does make for an exciting matchup.
More MMA news
Follow our dedicated MMA page for instant MMA news and updates