Sports
Carlos Sainz 2023-Net Worth, Salary, Records, love life and Endorsements
Coming from Madrid racing royalty, Carlos Sainz is another gambit for Scuderia Ferrari. Here is all about his net worth, family, career and his love life.
Hailing from a famed racing family, Carlos Sainz entered F1's Bull Ring paired alongside Max Verstappen at Toro Rosso in 2015.
Since then, he is known for his fighting spirit and putting his car on the edge to secure a podium finish. In no time he earned the nickname Chilli and rightly so. But how much is the Spaniard's net worth?
Carlos Sainz Facts
| | |
| --- | --- |
| Birth Place | Madrid, Spain |
| Father's Name | Carlos Sainz Sr. |
| Mother's Name | Monica Reyes Vazquez de Castro |
| Star Sign | Virgo |
| Net Worth (2023) | $8 Million |
| Salary (2023) | $6,841,000 Million |
| Age | 27 |
| Date of Birth | September 1, 1994 |
| Height (cm) | 1.78m (5′ 8″) |
| Weight (kg) | 64kg |
| Nationality | Spanish |
| F1 Debut | 2015 |
| Teams | Torro Rosso (2015-2017), Renault (2017-2018), McLaren (2019-2020), Scuderia Ferrari (2021-) |
| F1 Race Wins | 0 |
| F1 Pole Positions | 0 |
| F1 Championship Wins | 0 |
| F1 podiums | 7 |
| Achievements | Formula Renault 3.5 Series (2014), Formula Renault 2.0 NEC (2011), Junior Monaco Kart Cup (2009), Asia-Pacific KF3 (2008) |
| Girlfriends | Isabel Hernaez |
| Social Media | Instagram, Twitter, Facebook, Youtube |
| Endorsements | Estrella Galicia, PlayStation, Shiseido Men, Ferrari |
Carlos Sainz Jr. was destined to be a Formula 1 driver as he grew up with a racing mentality with two-time world rally champion father Carlos Sainz Sr and earned a junior partnership with Red Bull.
He had, however, traveled a long road before earning a seat alongside Charles Leclerc at Ferrari. At 27, he has already been in Formula 1 for seven seasons.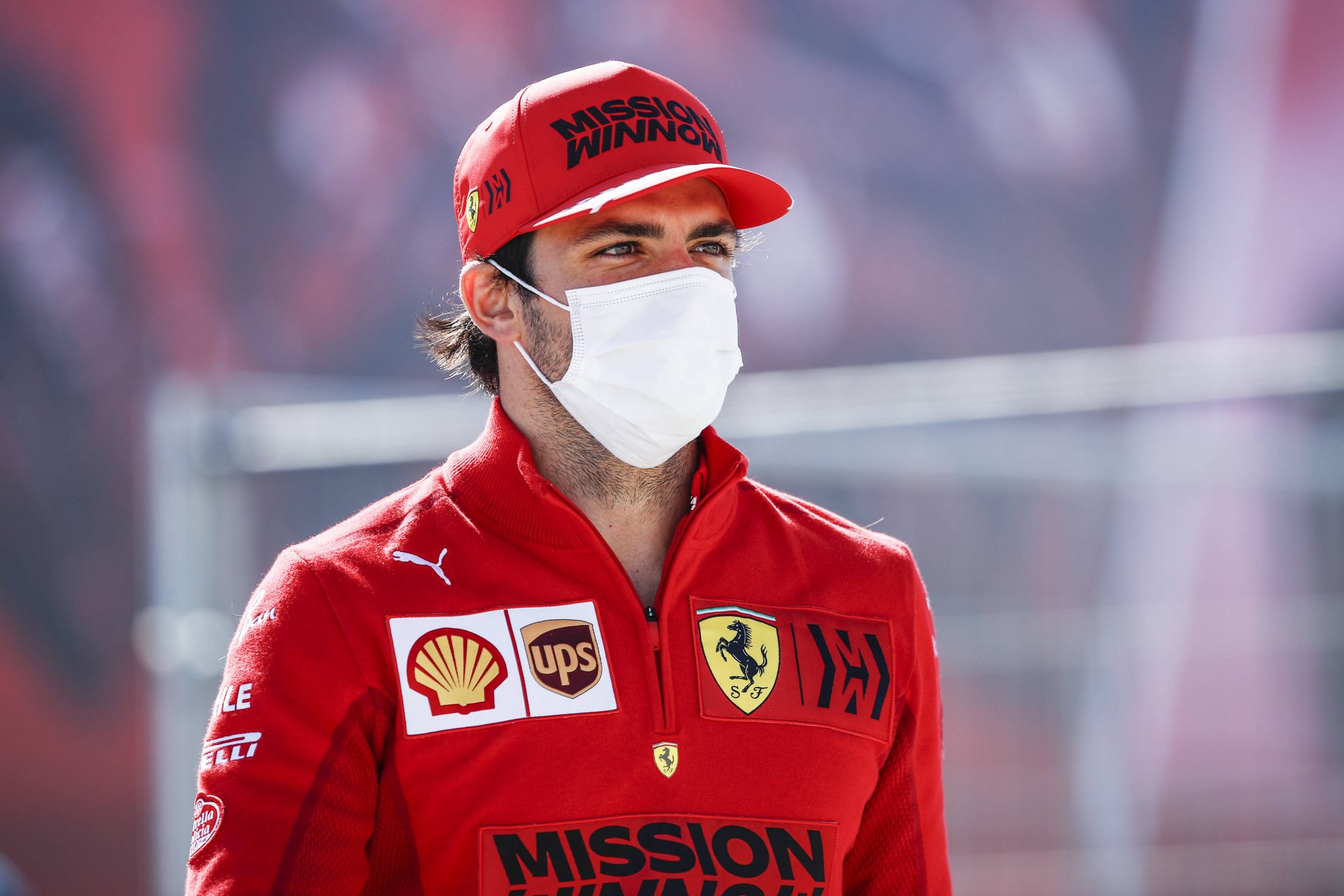 Carlos Sainz net worth and Salary
According to sources, it is estimated that Sainz earns around $10 million. This figure excludes driver performances bonuses and personal sponsors. With various endorsements and sponsorships, Carlos Sainz Jr.'s net worth is around $8 million in 2023.
Carlos Sainz F1 career
Sainz was a test driver for both Red Bull and Toro Rosso during the 2013 season. He was an integral part of the Young Driver's Test at Silverstone that season. However, his performance in 2015 earned him a place to race for Toro Rosso in F1.
He made a bold impression on his race debut by finishing ninth. In his maiden season, Sainz finished 15th in the Drivers' Championship.
He was retained by Toro Rosso for the 2016 season, where he was consistent in scoring more points. Unfortunately, he suffered a dry streak in the middle of the season and finished 12th overall in the standings with a total of just 46 points.
In 2017, Sainz switched to Renault with Nico Hulkenberg as his partner. That season he finished in the top ten for the first time in his career. He was placed ninth overall.
Sainz moved to McLaren in 2019 to replace the retiring Fernando Alonso. Here he earned his first F1 podium finish at Brazilian Grand Prix 2019. He finished sixth overall in the Driver's Championship.
In the coronavirus disrupted 2020 season, Sainz kickstarted his season with two fifth place finishes at the opening double header at the Red Bull Ring in Austria, setting a new track record in the process. Sainz would then go on to register his best career finish of second during a hectic Italian Grand Prix.
The Spaniard finished sixth overall for the 2020 season. This was for the second consecutive year where he finished sixth with a career-high 105 points and six top five finishes.
In 2021, Ferrari was finding Sebastian Vettel's replacement and eventually Sainz landed the job. He left McLaren on a two-year deal with the Scuderia to partner up with Charles Leclerc.
Sainz finished 5th in the driver standings during the 2021 F1 season.
Carlos Sainz Personal Life
Carlos Sainz Jr. is the son of Carlos Sainz, two-time World Rally Champion and the nephew of rally driver Antonio Sainz. His mother's name is Monica Reyes Vazquez de Castro.
He has two other siblings, and both are sisters. Sainz is the second oldest child while his elder sister is Bianca Sainz and his younger sister Ana Sainz.
The Ferrari driver is understood to be in a relationship with Isabel Hernaez. The couple likes to keep their relationship as private as possible so it is not exactly known as to when they started dating.
According to sources, Isabel Hernaez is from Madrid and holds a bachelor's degree in Bilingual Journalism. She currently works as a press officer in the fashion industry.
Carlos Sainz endorsements
Leclerc is majorly sponsored by Scuderia Ferrari. He is also endorsed by a Spanish beer company named Estrella Galicia, PlayStation and Shiseido Men.
Carlos Sainz FAQs
What is the age and date of birth of Carlos Sainz?  
Carlos Sainz is 27 years old and was born on September 1, 1994.
What is the net worth of Carlos Sainz?  
Carlos Sainz has a net worth of $8 million.
What brands endorse Carlos Sainz?  
Carlos Sainz has endorsement deals with Estrella Galicia, PlayStation, Shiseido Men, Ferrari
What is the nationality of Carlos Sainz?  
Carlos Sainz is a citizen of Spain.
Where was Carlos Sainz born?  
Carlos Sainz was born in Madrid, Spain.
Does Carlos Sainz have a girlfriend?  
Carlos Sainz is believed to be in a relationship with Isabel Hernaez.
How many F1 titles has Carlos Sainz won?  
Carlos Sainz has not won any F1 titles.
What is the nickname of Carlos Sainz?
Carlos Sainz is fondly nicknamed Chilli.
What were the previous teams of Carlos Sainz?
Before moving to Ferrari, Carlos raced for Toro Rosso, Renault and McLaren.
More Formula One news:
Follow our dedicated Formula One page for instant Formula One news and updates