Sports
Boston Celtics stun the Milwaukee Bucks in game 4; level up the series 2-2
The Boston Celtics pulled up a huge comeback win in the 4th quarter against the Milwaukee Bucks in Game 4.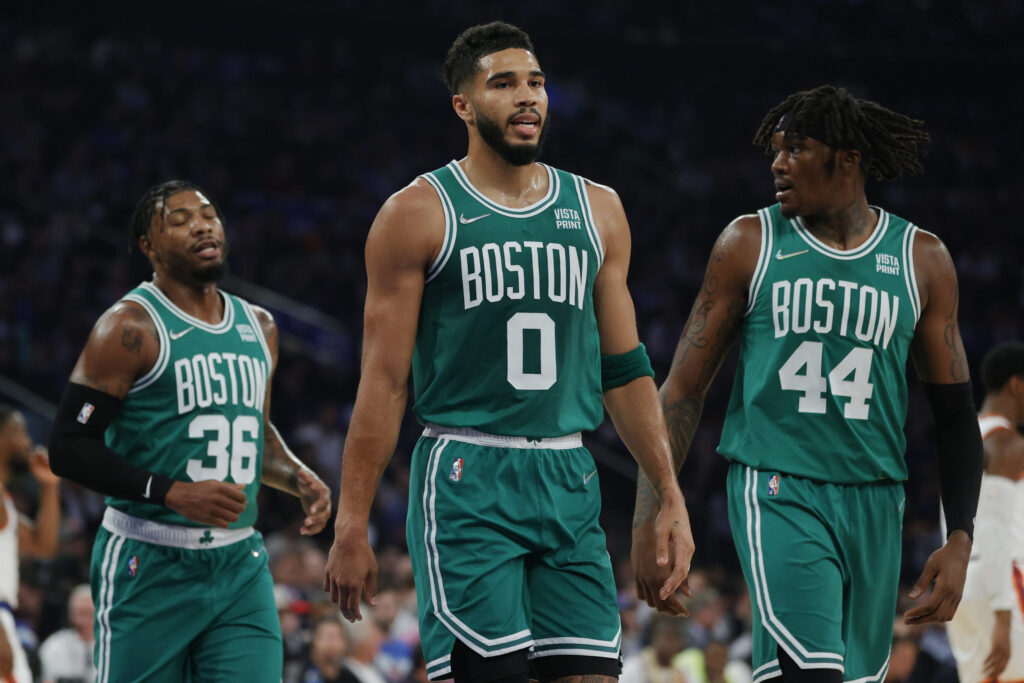 The Boston Celtics defeated the Milwaukee Bucks in game 4 of their ongoing series in the Eastern Conference Semi-Finals by a score of 116-108. They outscored the Bucks by a score of 43-28 in the 4th quarter and completed a huge comeback win.
This was a big win for the Celtics, as they have now leveled up the series at 2-2, heading back to Boston. If they would have lost this game, they would have been down 3-1, and coming back from that was unlikely.
Jayson Tatum bounced back from his poor game in Game 3 and dropped 30 points which were instrumental for the win of his team. Apart from him Al Horford also came up with 30 points and completely shocked the Bucks. The series now hangs in perfect balance with three games to go, and any team could win it from this point on.
Giannis Antetokounmpo continues his domination against the Boston Celtics
Giannis Antetokounmpo continued to prove why he is the best player in the world. Despite the loss in Game 4, he ended up scoring 34 points and recorded 18 rebounds as well. Jrue Holiday also came with 16 points, but it was not enough for them to stop the Celtics.
With the series now at 2-2, the Bucks would love to win Game 5, which will be played in Boston, as it can give them a huge opportunity to close out the series in Game 6 back in Milwaukee. However, the other players will be required to step up, as Giannis alone won't be able to get the job done.
Read More:
Follow our dedicated NBA page for instant NBA news and updates.