Guides
Best Puzzle Games on PS5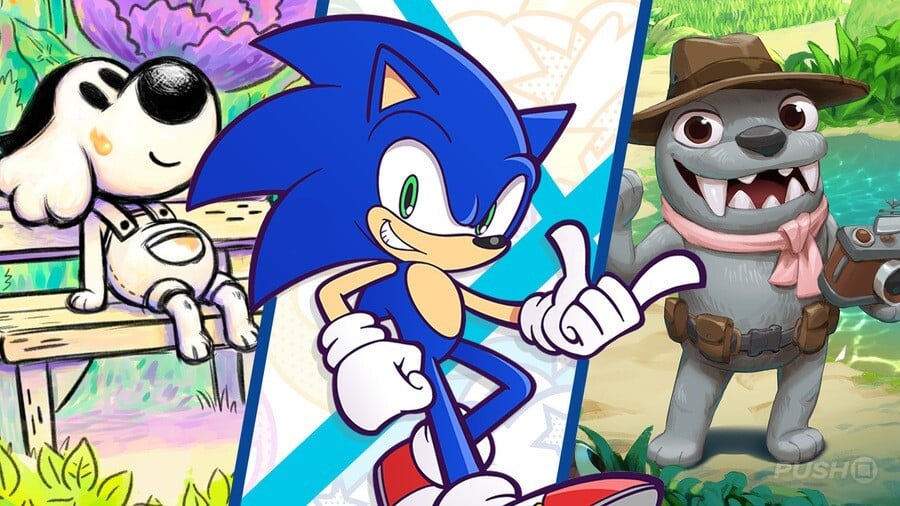 What are the best puzzle games on PS5? The puzzle genre is arguably the most popular on the planet, with franchises like Tetris and – whisper it – Candy Crush Saga appealing to millions upon millions of players all around the world. But, like the Tetronimos many of you will no doubt be familiar with, it's important to remember that puzzle games come in all shapes and sizes.
On this page, as determined by the Push Square community, we've listed the best puzzle games on PS5 you can play right now. This is an eclectic and broad selection, spanning traditional block breakers like Puyo Puyo Tetris 2 through to co-operative head-scratchers like It Takes Two. Some of the games on this page will really tax your grey matter, while others are more delicate instead of being downright cerebral.
The consistent theme for all of the games in this list is that you'll need to think and problem solve, either alone or with friends and family. Of course, if you do happen to think a game is inexplicably absent, then we fully encourage you to search for it using the box below and give it a rating. A game will need at least 10 ratings to be considered for this list, so do keep that in mind.
This list will constantly update and evolve over time, so be consistent with your ratings and remember to submit your votes any time you play a new game. We want this to be a true reflection of the Push Square community's opinion, so this page always reflects the current tastes and opinions when it comes to the best puzzle games on PS5.
Best PS5 Games
With all that said, let's hold down on the d-pad and get to your list quick. Below you'll find the best puzzle games on PS5, rated and ranked by you.
10. Oddworld: Soulstorm (PS5)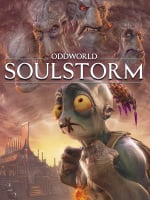 Publisher: Oddworld Inhabitants / Developer: Oddworld Inhabitants
Release Date:
6th Apr 2021 (USA)
/
6th Apr 2021 (UK/EU)
Oddworld has a storied history on PlayStation platforms, so it's perhaps little surprise that Sony made a hullabaloo of Oddworld: Soulstorm when it launched on the PS5 shortly after the console's launch. A reimagining of PS1 title Oddworld: Abe's Exoddus, this relatively complex puzzle platformer has a style and personality all of its own, and while that ultimately means it may not appeal to all tastes, you'll struggle to find another title quite like it.
9. Maquette (PS5)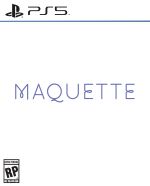 Publisher: Annapurna Interactive / Developer: Graceful Decay
Release Date:
2nd Mar 2021 (USA)
/
2nd Mar 2021 (UK/EU)
Maquette does something rather unique within a familiar framework. On the face of it, the game looks like a typical first-person puzzler, but its "recursive world" structure means you'll toy with perspective and scale in mind-bending ways to advance. It's a brilliant concept that has you using smaller or larger objects in mismatched environments, introducing new ideas in each chapter. At the same time, a story about a couple's struggling relationship unravels as you progress, with Hollywood talents Bryce Dallas Howard and Seth Gabel providing the voices. The core concept never quite meets its potential, but this is a nonetheless a neat puzzle game that delivers brain teasers with a dash of drama.
8. Operation: Tango (PS5)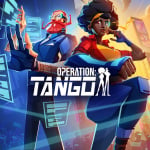 Publisher: Clever Plays Studio / Developer: Clever Plays Studio
Release Date:
1st Jun 2021 (USA)
/
1st Jun 2021 (UK/EU)
Co-op games are back in style, and Operation: Tango is a neat example on PS5. It puts you and a second player in the shoes of two spies — one a field agent and the other a tech and hacking expert. The game is only playable online and requires the use of microphones; this is because each player has a unique perspective on each mission, and you need to communicate effectively to solve various puzzles. It's a clever concept that, while not perfect, will keep both of you entertained throughout. You'll need to play it twice to see everything, too.
7. Bugsnax (PS5)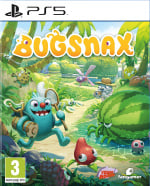 Publisher: Young Horses / Developer: Young Horses
Release Date:
12th Nov 2020 (USA)
/
19th Nov 2020 (UK/EU)
Bugsnax might have won people over with a catchy theme song, but it's far more than just that. It lures you in with its whimsical style and silly concept, and then quickly subverts expectations with surprisingly emotional story beats. Your main tasks in the game are to catch the titular creatures and find out what happened to the leader of an expedition to the island. Figuring out how to capture each Bugsnak is fun, collecting them is addictive, and learning more about the colourful cast will keep you engaged. It's a unique flavour combo, but it works.
6. Puyo Puyo Tetris 2 (PS5)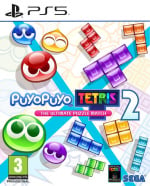 Publisher: SEGA / Developer: Sonic Team
Release Date:
8th Dec 2020 (USA)
/
8th Dec 2020 (UK/EU)
Two of the industry's puzzle titans clash in Puyo Puyo Tetris 2, the sequel to SEGA's absurdly addictive block-stacking mash-up. With support for up to four different players, and a variety of curiously compelling modes – including the bonkers Fusion, which sees you managing a board of Tetraminos and Puyos simultaneously – this vibrant outing will have you hooked from the very first line you clear. If you're a fan of single player campaigns, then there's even a cute story you can play through, and you can collect cards to boost your abilities in the brand new Skill Battle mode.
5. Yu-Gi-Oh! Master Duel (PS5)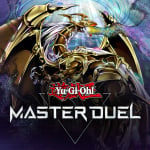 Publisher: Konami / Developer: Konami
Release Date:
19th Jan 2022 (USA)
/
19th Jan 2022 (UK/EU)
If you enjoy the Yu-Gi-Oh trading card game, odds are you'll love Master Duel. This is a nicely presented digital version of the card game you know and love, letting you battle it out against rival duelists in free-to-play online bouts. It also supports cross-play and cross-progression, meaning you can play against others on any platform, and carry your progress over to other machines. With over 10,000 cards included, you're able to rebuild your real-life decks and put them to the test in numerous tournaments. It's obviously a game for fans, but it also includes tutorials for beginners if you want to try Yu-Gi-Oh for the first time.
4. Deathloop (PS5)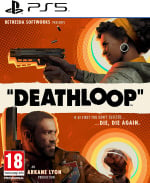 Publisher: Bethesda Softworks / Developer: Arkane Studios
Release Date:
14th Sep 2021 (USA)
/
14th Sep 2021 (UK/EU)
Arkane Studios is known for its immersive sims like Dishonored, and with Deathloop, the developer takes that formula in a bold new direction. Playing as an assassin caught in a time loop on an island filled with disdainful characters, it's your job to eliminate all of them within one cycle, else you'll need to start again. The joy of the game is in slowly figuring out the right sequence of events that need to take place in order for you to crack the code and break the loop. A higher emphasis on action combined with some super fun powers makes this feel like a supercharged Dishonored. The loop mechanic and threat of player invasions provides some tension, and it's all delivered with a fantastic 60s aesthetic.
3. The Pedestrian (PS5)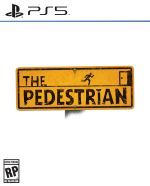 Publisher: Skookum Arts / Developer: Skookum Arts
Release Date:
29th Jan 2021 (USA)
/
29th Jan 2021 (UK/EU)
There are a zillion platformers out there, but how many take place across various warning and traffic signs? Probably just one — namely The Pedestrian. This is a 2D puzzle platformer that tasks you with reaching the "exit" of each sign, which then connects to another in a 3D environment. That little man who appears on all sorts of signage and iconography we see every day needs your help to reach his goal, and you'll go through all kinds of inventive puzzles to do so. It's not particularly long, but while it lasts, this is an inventive and unique indie title worth checking out.
2. Chicory: A Colorful Tale (PS5)

Publisher: Finji / Developer: Finji
Release Date:
10th Jun 2021 (USA)
/
10th Jun 2021 (UK/EU)
If you're looking for a breather after those big, violent blockbusters, Chicory: A Colorful Tale is a perfect antidote. This charming indie game will pull you in with its adorable characters and cartoonish aesthetic, but it pairs all that with compelling gameplay and a touching story. You wield a magical brush with which you can paint the environment however you see fit, and you'll also use colour to solve puzzles and even fight bosses, solo or in co-op. An imaginative and heartfelt game.
1. It Takes Two (PS5)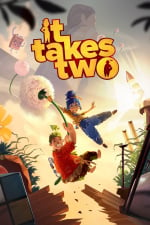 Publisher: Electronic Arts / Developer: Hazelight
Release Date:
26th Mar 2021 (USA)
/
26th Mar 2021 (UK/EU)
When you think of co-op games, one should spring to mind immediately: It Takes Two. This action adventure is from the makers of Brothers: A Tale of Two Sons and A Way Out, and sees you and a partner take on the role of an estranged couple. Turned into dolls by their daughter's tears, you and a friend must go on a wildly imaginative, endlessly varied, adventure to return to normal. Constantly presenting you with new puzzles and ideas, each as good as the last, you'll never grow weary of this brilliant game, playable locally or online.
---
Phew! So, that's the best puzzle games on PS5, but do you agree with the Push Square community? Remember you can still very much have your say by clicking the star next to any of the above games and submitting your personal rating – or by using the text box all the way back at the beginning of this article. It's really up to you which games rank and where, so be sure to have your say and watch as this page continues to update and evolve.
If a game is missing from our PlayStation Games Database, then be sure to let us know about it, and of course feel free to share some of your recommendations and suggestions in the comments section below.