Guides
Best Local Multiplayer Games on PS5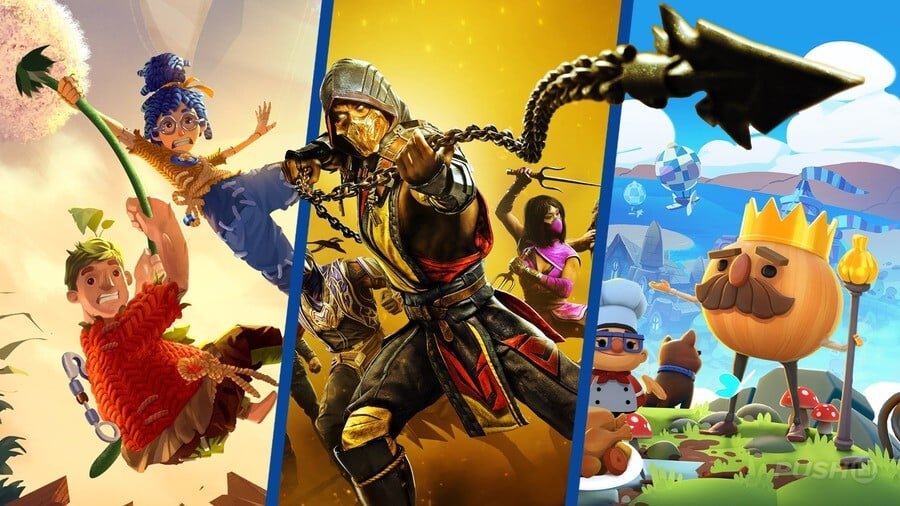 What are the best local multiplayer games on PS5? Video games have always had multiplayer, and playing them together with pals is some of the most fun you can have. There are so many great examples on PS5, and we need your help to find the best local multiplayer on the platform.
As mentioned, local multiplayer is as old as games themselves, and the ability to play together in the same room remains a staple despite the arrival of online play. On PS5, there are hundreds of games featuring local multiplayer options, and thus the variety of experiences is off the charts.
Fans of various sports are well catered for, with games like FIFA 22, Madden NFL 22, NBA 2K22, and other annual franchises offering local multiplayer. Similarly, if you enjoy a bit of racing, you can go split-screen with titles such as DIRT 5, Hot Wheels Unleashed, and WRC 10.
However, there's more to local multiplayer than sports and cars. It Takes Two, Sackboy: A Big Adventure, Borderlands 3, and many more games offer excellent experiences for more than one player, and of course there are fighting games like Mortal Kombat 11 Ultimate for when things get serious.
PS5 is a great place for fans of local multiplayer games, then, but which ones are the best? Well, that's where you come in. Below is our list of the best local multiplayer games on PS5, and it's entirely determined by our community. This list is ranked and rated solely by you lot, based entirely on your user scores for each game.
If you disagree with the order, or think a deserving game is missing, it's down to you to change things. Below is a search bar where you can type in any PS5 game with support for more than one player, and then award those games a rating from 1 to 10. Alternatively, you can click the star on any game's page to do the same and make yourself heard. These ratings are fed into this list, so have your say and watch it change over time!
Any game will need at least 20 ratings before it appears on this page. If there's a game you feel is missing from this list, it's possible the title just hasn't been rated enough times, so make sure you cast your votes.
Best PS5 Games
Alright, let's have at it. Here's our list of the best local multiplayer games on PS5, as determined by you.
20. Madden NFL 22 (PS5)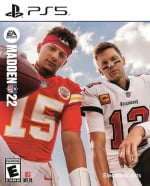 Publisher: EA Sports / Developer: EA Tiburon
Release Date:
20th Aug 2021 (USA)
/
20th Aug 2021 (UK/EU)
EA Sports' flagship American football franchise has been left behind by many of the other sports games on this list, but Madden NFL 22 has at least got the brand back on track. Overdue improvements to the Franchise mode mean it finally has some key systems, like game week planning and coordinators. It's still a long way off where it needs to be, but Ultimate Team has some good content and The Yard is an enjoyable backyard alternative to authentic football. The less said about Face of the Franchise, though, the better.
19. FIFA 21 (PS5)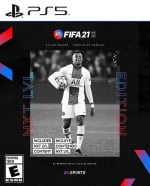 Publisher: EA Sports / Developer: EA Sports
Release Date:
4th Dec 2020 (USA)
/
4th Dec 2020 (UK/EU)
As was the case with NBA 2K21, EA Sports took the next-gen transition from PS4 to PS5 as an opportunity to spruce up FIFA 21 in some significant ways. While the biggest changes, namely HyperMotion Technology, would be reserved for FIFA 22, the publisher delivered one of the more significant graphical passes in the franchise's history, adding luxurious new hair physics and some truly impressive player models. The package was, as a whole, a bit uneven – and ultimately, it's still FIFA at the end of the day – but this represented a strong start to the new generation for the ever-popular soccer sim.
18. NBA 2K22 (PS5)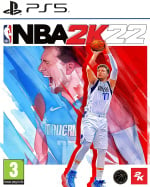 Publisher: 2K Sports / Developer: Visual Concepts
Release Date:
10th Sep 2021 (USA)
/
10th Sep 2021 (UK/EU)
Available On:
PS+ Extra (Until 31st Aug 2023)
NBA 2K22 is peerless in the sports genre for its sheer scope, and while many may frown at Visual Concepts' attempt at an online open world RPG in the ever-popular MyCareer mode, there's no question you could lose hundreds of hours to this title. With one of the most fleshed out Franchise modes on the market in MyNBA and a rewarding Ultimate Team alternative in MyTeam, this is the biggest and best presented sports game on the PS5. Some nice improvements to defence mean that it plays pretty clean on the court as well.
17. WWE 2K22 (PS5)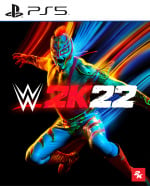 Publisher: 2K Sports / Developer: Visual Concepts
Release Date:
11th Mar 2023 (USA)
/
11th Mar 2023 (UK/EU)
WWE 2K18 was such a disaster that 2K Sports took the unprecedented decision to take an entire year off, and then eventually delay WWE 2K20 as its targeted holiday release spot neared. The result, though, is a return to the form for the franchise. While not every feature in this wrestle-'em-up hits as hard as Andre the Giant, there's some real muscle on this game's bones that should keep WWE faithfuls occupied for the foreseeable future. Worth the wait, then!
16. Borderlands 3 (PS5)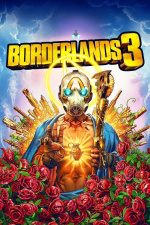 Publisher: 2K Games / Developer: Gearbox Software
Release Date:
12th Nov 2020 (USA)
/
19th Nov 2020 (UK/EU)
Gearbox's popular looter shooter is back in typical style with Borderlands 3, and it looks and plays better than ever on PS5. While it doesn't innovate on older entries all that much, the third game in the franchise is probably the best. Improved gameplay makes the act of firing weapons a joy, there's a tonne of variety in quests and guns, and that signature love-or-hate humour is very much in place. It shines brightest on Sony's current-gen machine, too, thanks to boosted visuals and up to 120 frames-per-second on the right display. There are few better co-op shooters out there — this is an absolute blast with friends, whether playing locally or online.
15. WRC 10 (PS5)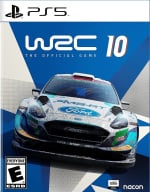 Publisher: Nacon / Developer: KT Racing
Release Date:
2nd Sep 2021 (USA)
/
2nd Sep 2021 (UK/EU)
Available On:
PS+ Extra (Until 31st Aug 2023)
There are a few strong options on PS5 for rally fans, but if you're looking for the genuine article, WRC 10 is where it's at. This is the latest officially licensed rally racer, featuring the courses, cars, and drivers you recognise from the real motorsport. Importantly, though, the game itself is rollicking good fun. It really captures the danger and thrill of screaming through narrow tracks, always a hair's breadth from disaster. An in-depth career mode will keep you going for a long time, and it's supplemented with single rallies, online play, and historical events. Excellent support of DualSense's features is the cherry on top of a very tasty, messy cake.
14. DIRT 5 (PS5)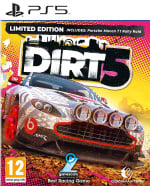 Publisher: Codemasters / Developer: Codemasters
Release Date:
12th Nov 2020 (USA)
/
19th Nov 2020 (UK/EU)
DIRT 5 comes from a Codemasters team made up of many Evolution Studios alumni, giving this off-road racer a slight MotorStorm flavour. The festival vibes are alive and well here, with colourful presentation and a great soundtrack providing the background for a varied and fun racing calendar. Unlike its DiRT Rally cousins, this game is unabashedly arcadey, putting the emphasis on sliding sideways through the mud, across the ice, and into clouds of dust. An unintrusive storyline featuring characters voiced by Nolan North and Troy Baker carries you through the single player, while a level editor and some neat multiplayer modes are waiting for you too. A slick, well presented racing game with real energy.
13. FIFA 22 (PS5)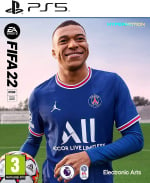 Publisher: EA Sports / Developer: EA Vancouver
Release Date:
1st Oct 2021 (USA)
/
1st Oct 2021 (UK/EU)
Available On:
FIFA 22 feels like real football, and it's all the better for it. Impressive improvements to player positioning, ball physics, and animations make for a supremely satisfying simulation that underpins each of the franchise's flagship modes. Career Mode doesn't reinvent the wheel, but the ability to create a club is entertaining, and the changes to Player Careers are overdue. Microtransactions still rule supreme in Ultimate Team, and you'll already have your own personal opinions on that, but there's so much to do in the game that you could easily invest hundreds of hours into it without seeing a single loot box.
12. MLB The Show 21 (PS5)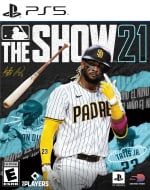 Publisher: Sony Interactive Entertainment / Developer: SIE San Diego Studio
Release Date:
20th Apr 2021 (USA)
/
20th Apr 2021 (UK/EU)
MLB The Show 21 feels like a half-step into the PS5 generation, because its industry leading presentation has stagnated somewhat. Make no mistake, though, this has some of the best gameplay in the genre and one of the deepest Franchise modes available, with only NBA 2K22 really rivalling it. Despite this, Diamond Dynasty is the true star: this generous card collecting mode is absolutely jam-packed with content, and unlike other options in the genre, you don't need to spend a cent to make the most of it.
11. Haven (PS5)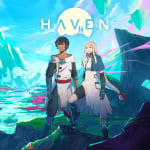 Publisher: The Game Bakers / Developer: The Game Bakers
Release Date:
3rd Dec 2020 (USA)
/
3rd Dec 2020 (UK/EU)
A touching sci-fi love story, Haven is about a young couple who flee to an alien planet together. Portrayed through a vibrant art style and elevated by a stunning electronic soundtrack, this is a memorable adventure, and a sharp reminder that we need more tales of surprisingly mature romance in video games. Between its generally relaxing, floaty exploration and rhythm-based battle system, Haven does have a few slightly rough edges — but don't let that turn you away from the power of love.