Sports
AEW and WWE Rumor Roundup May 7, 2023: WWE Draft and more!
WWE and AEW Rumor Roundup for May 7, 2023, including WWE Draft, WrestleMania Backlash plan, AEW trios title, Lesnar and more!
These are all the latest rumor roundup in pro-wrestling, which are currently afloat. So let's have a look at all the rumor roundup from WWE and AEW.more!
1. WWE Draft
A recent report from Ringside News notes that the WWE Draft is now on the internal calendar for September. Unfortunately, the dates for the 2021 Draft were changed a few times, which could happen again this time. 
According to The Wrestling Observer Newsletter, there's also talk of holding the WWE Draft in August this year, right after SummerSlam on July 30. There are also some speculations that they will hold the Draft after SummerSlam in August, which will lead up to the WWE Clash at The Castle event in September. No date has been finalized as of now, but the plan is to hold the Draft around that timeframe only.
The 2021 WWE Draft kicked off on October 1 edition of SmackDown and went on till October 4 RAW. 
2. WrestleMania Backlash Plan 
The Bloodline vs Drew McIntyre & Rk-Bro six-man tag match was always the primary plan for WrestleMania Backlash. But, according to WON, WWE never planned to unify the tag team titles on this weekend's show.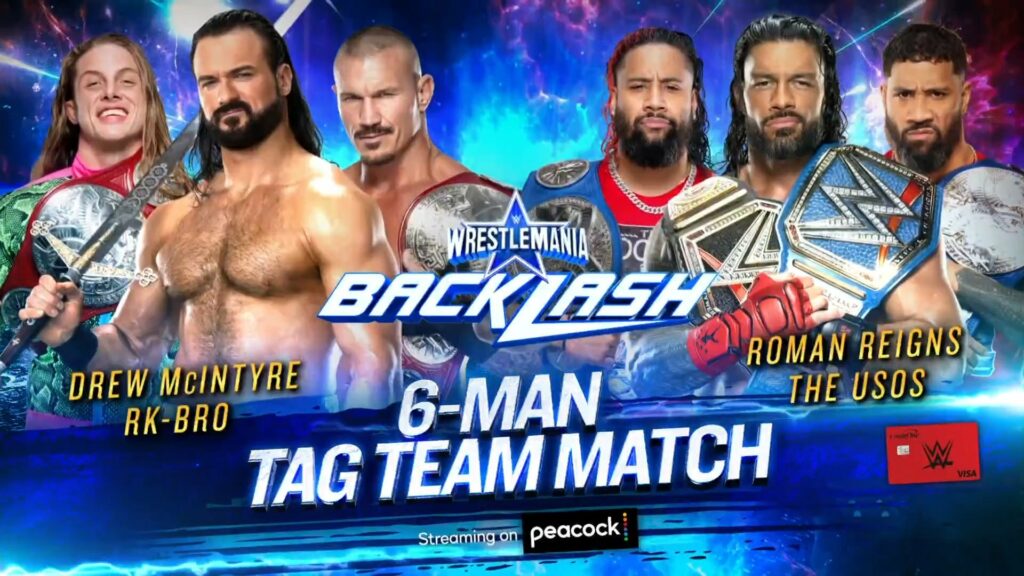 Although, at first, it was announced that The Usos and RK-Bro would be in a unification tag team championship match at WrestleMania Backlash. But now, it has been said that it is unclear if they will ever do the tag team title unification match. 
3. Brock Lesnar Backlash update
Brock Lesnar was featured first in advertising for the show even after he dropped the WWE title to Roman Reigns at WrestleMania 38. Lesnar was still being promoted for the Live Events. 
But WWE updated their events page for Backlash earlier this week. He still appears on the graphic which is being used on the website of the host venue. Wrestling Observer said they have verified that Lesnar is off the Sun, May 8 show. 
Dave Meltzer confirmed, saying that Lesnar was "definitely booked" for the show in addition to Money in the Bank in Las Vegas, Nevada, and SummerSlam in Nashville, Tennessee, but that he is off Backlash. No reason was given as to why.
Observer now says that WWE did the Brock Lesnar advertising so as to not clue people into Lesnar losing against Roman Reigns at WrestleMania 38.
4. AEW Trios title
According to this week's Newsletter, AEW already has trios champions belts made. So it is just a matter of time before they introduce them. 
It has been said that Tony Khan doesn't want to hold a tournament to crown the first champs until Kenny Omega is back. Several reports showed that he was shooting for a February return to the ring. However, that quickly shifted to "no timetable" February clearly came and gone with no Omega sign.
He is recovering from arthroscopic knee surgery, and the rehab window is displayed to be ten weeks. 
5. Fewer cross overs between brands 
ON Wrestling Observer Live, Dave Meltzer indicated that FOX prefers to have exclusivity on the SmackDown roster, so there could be significantly fewer instances of wrestling crossing over between RAW and SmackDown after Backlash.
More AEW news
Follow our dedicated AEW page for instant AEW news and updates.