Games
A Japan-Only Mega Man Game Just Shadow Dropped On The Switch (US)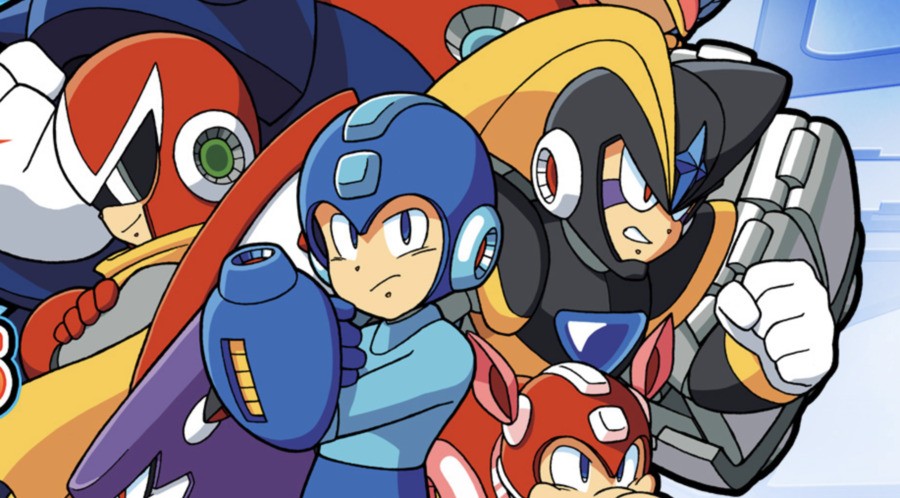 To the surprise of everyone, a lesser-known Mega Man game has just shadow dropped on the Switch eShop in the US. At the time of writing, it isn't yet available on the eShop in the EU, but we'll be sure to update you if it crops up.
Mega Man Battle & Fighters is a Switch port of a Neo Geo Pocket Colour compilation, comprising of portable versions of Mega Man: The Power Battle and Mega Man 2: The Power Fighters. The game launched back in 2000 but it was only available for customers in Japan.
The new release on Switch will set you back $7.99 and seems to be a straight-up port of the Japan release. It also looks to have been published by SNK rather than Capcom, which may explain the lack of any marketing surrouding the launch. Here's the run down from the game's official eShop page:
MEGA MAN BATTLE & FIGHTERS features two titles arranged for the NEOGEO Pocket Color: MEGA MAN: THE POWER BATTLE and MEGA MAN 2: THE POWER FIGHTERS.

■ MEGA MAN BATTLE & FIGHTERS is now available via NEOGEO Pocket Color Selection! You can also play as different characters PROTO MAN, BASS, and DUO, each with their own distinct playstyles. Get your buster ready and jump into the world of MEGA MAN!

■ Get straight to the action as you take on boss characters from the MEGA MAN games 1 to 7! Defeat a total of 40 bosses and put a stop to DR. WILY's plans for world domination!

■ Character data can be obtained randomly by defeating enemies! Set out and collect all 36 types to fill up your own personal database!

*This product contains only the Japanese version.
*Trading functions have been disabled.
*The manual included in the game it is from the NEOGEO POCKET Color edition. Therefore, some of the controls may vary on Nintendo Switch.
Are you going to grab Mega Man: Battle & Fighters from the Switch eShop? Let us know in the comments!