Sports
2 reasons why Roman Reigns' reign should continue (And 2 reasons it should end)
Roman Reigns has been on a dominant reign as a champion. Here are the two reasons why it should continue.
WWE Undisputed Champion Roman Reigns has been on a dominant championship reign since his return to WWE at SummerSlam 2020. It has been more than 600 days that he has been a Universal Champion. 
Reigns have defended his title against some of the biggest WWE Superstars, from Brock Lesnar to Goldberg to Kevin Owens. Here is the reason why this reign should continue.
1. Roman Reigns has been one of the most giant heels for WWE 
The Tribal Chief has been the most immense heel character for WWE recently. He has maintained his aura as a heel and dominated all his opponents. He has raised the bar both in the ring and on the mic. 
His heel persona as The Tribal Chief and Head of the Table has connected with the fans and completely suited Reigns. In an interview with FOX Sports, he revealed that he always wanted to be a heel character.
"I've always wanted to turn heel. It was one of those things where it was like, "Man, I want to do this because I know I can tap into a different level of character work. I know I can create so many more layers as a performer if they allow me to do this, but the numbers wouldn't let me." (h/t FOX Sports)
Reigns is now the longest reigning WWE Universal Champion with more than 600 days as a champion. He beat Brock Lesnar at WrestleMania 38 to become the undisputed WWE and Universal Champion.
2. Roman Reigns is the present and the future of WWE
The Tribal Chief is the biggest champion WWE has in the present and can undoubtedly become the biggest champion of all time and break all records of WWE. 
He has become a leading event star very early in his career. However, at the age of 36, there are still plenty of years ahead of him, making him the greatest champion of all time, even ahead of Legend Hulk Hogan. 
Reigns have proven day after day why he is the present and future of WWE.
Why Roman Reigns' reign as a champion should end
There are always two sides to a story, no matter how good or bad it is. Now Reigns as a champion is a blessing to see this time, but it has become tedious for some. 
Here are the two reasons why the reign should end soon.
It is becoming too monotonous to see Reigns winning it all
There have been few matches where many believed that Reigns shouldn't have come victorious, but he did. One of the examples was the epic bout between him and Demon Balor, which was regarded as one of the worst moments in modern wrestling history.
It is becoming too predictable and monotonous for Reigns. Although, sometimes, it is like we already know what the result is. They headlined the Lesnar-Reigns bout for WrestleMania 38 and are now teasing The Rock vs Reigns at WrestleMania 39, which dismisses that he will be beaten before the shows.
2. Too many Predictable matches for Tribal Chief
Most of the current feuds of Reigns have become entirely predictable, we already know what the result will be, and in some matches, if there is a tiny chance that the result might change, The Usos interferes to cost the opponent his match.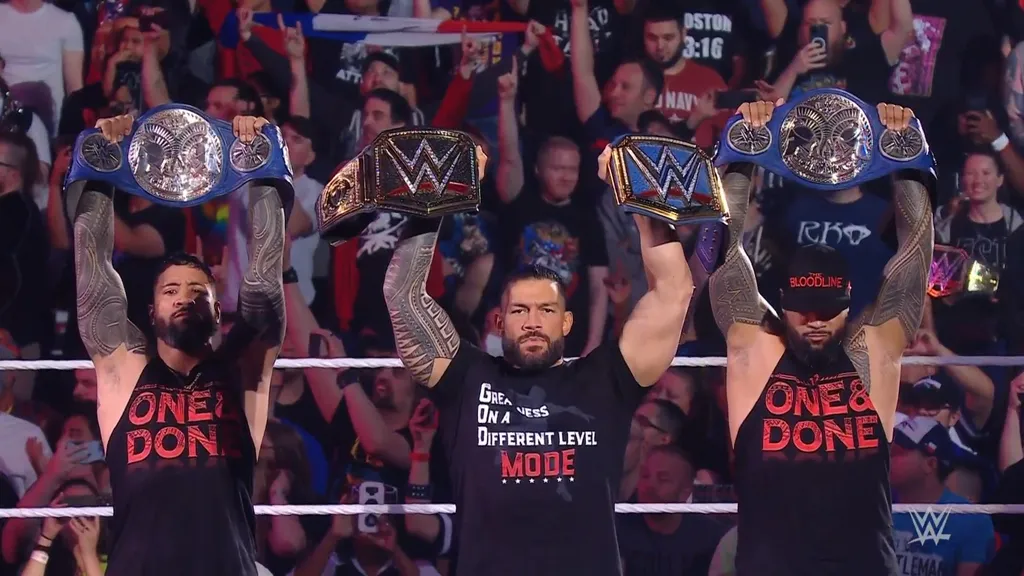 It feels like he is getting it all, which takes all the heat away from his heel character. But, unfortunately, many of us still believe that what is right will be The Usos turning on Reigns and costing him the title.
More WWE news
Follow our dedicated WWE page for instant WWE news and updates.